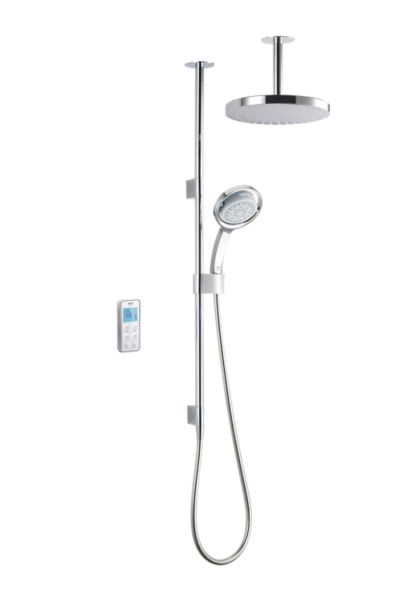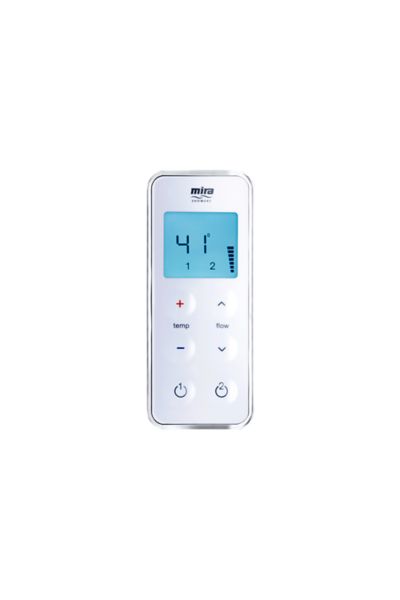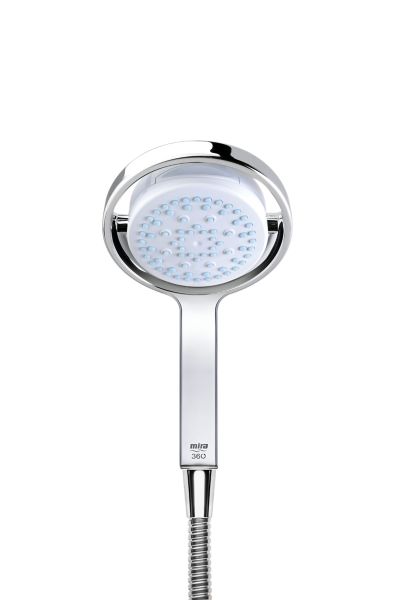 Mira Vision
Dual Ceiling Fed - High Pressure / Combi Boiler
5

Year warranty

High Pressure
Experience ultimate control at your fingertips with our easy to use, wireless Vision Dual controller. Ceiling fed, high pressure option.
Find out more
Product No:

1.1797.101
Features
Precise control
Precise flow and temperature control with maximum temperature setting, ensuring safer showering for all the family.
Wireless controller
Adjust your temperature at the touch of a button, and use the controller to easily fine tune your flow.
Warm-up mode
Welcoming warm-up mode pauses at your ideal temperature so it's ready when you are.
Accurate and informative
Keep track of the time whilst you shower with the digital clock display. Also displays the 5 minute timer when the Eco function is selected. (Saves battery life by dimming display)
Unique spray experiences
Two showerheads that can work together. The Mira 360 showerhead with Mira Flipstream™ technology offers 1 flip action and 4 unique sprays, plus the luxurious 250mm deluge head.
More possibilities
Turn your shower on before you get in with an optional secondary controller, usable from up to 10m away.
Digital bathfill
Optional bathfill remembers your ideal bath - programme your ideal temperature and depth and enjoy time after time. Perfect for families with young children.
Specification
Temperature Control
Thermostatic Technology
Automatic Shutdown: Yes
Maximum temperature setting for increased safety
Installer Product Features
Water Entry Points: Top - Ceiling Fed
Inlet Connections: 15mm Push Fit (supplied) or 15mm compression
Data Connection to digital mixer: Wireless
Benefits for your customer
Inlet connections: 15mm Push Fit (Supplied) or 15mm Compression
Outlet connection: 15mm Push Fit (Supplied)
Data connection to control unit & fittings: Wireless
Supply Voltage: 230v + 10%
Supply Rating: 3 amp
Supply Conditions
Cold Water range 1°C-20°C
Hot Water range 55°C-65°C
Minimum maintained pressure: High pressure: 0.5 bar (5 metre head)
Maximum maintained pressure: High pressure: 5.0 bar (50 metre head)
Maximum static pressure: High Pressure: 10.0 bar (100 metre head)
Easy to fit & Maintain
Large, long life filters
Replaceable cartridge
Built in push-fit isolators
Sensational showering.
Welcome to the future of showering. Experience precise flow and temperature control at your fingertips. Feel the sensation of both showerheads working at once. Enjoy a showering experience that's personalised to you.
Double the performance.
With our Mira Vision Dual, there's no need to compromise. Combine the practicality of the Mira 360 showerhead offering 4 unique spray experiences, and the spa-like coverage of the deluge head. Or better still, experience both at once.