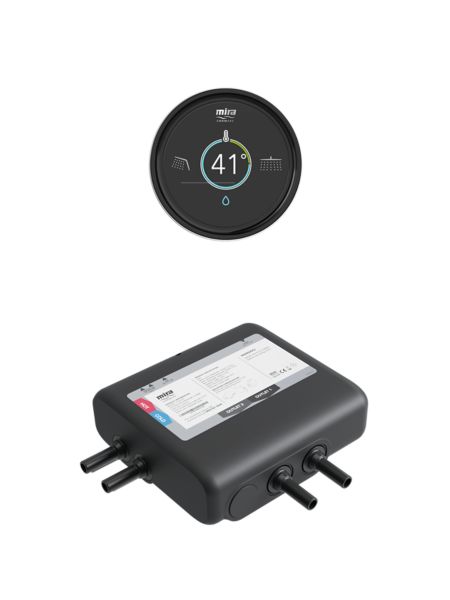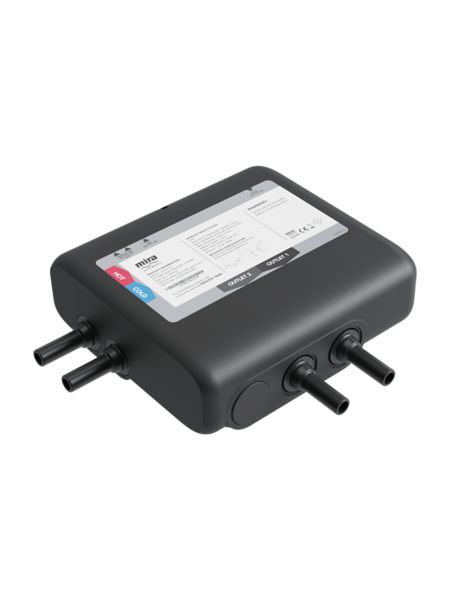 Mira Platinum
Dual Valve & Controller - High Pressure / Combi Boiler
5

Year warranty

High Pressure
Personalise every shower to perfection – with precise digital controls, intelligent app features and enhanced showering experiences from the iconic new Mira 360 headset. Plus voice control with Amazon Alexa or Google Home
Find out more
Product No:

1.1981.014
Features
So smart. So simple.
Mira Platinum transforms your shower experience with precise controls and personalised settings – either on the digital control, by app or by voice.
You speak. It listens.
Mira Platinum connects to your smart home. So you can ask Alexa to warm up your shower. Or set a schedule in Google Home.
Intelligently intuitive
Digital control puts it all at your fingertips – from precise heat and flow, to pre-sets like Eco mode, or max temperature for family-safe showering.
Wireless and rechargeable
Energy-efficient control hub offers up to several months' battery life. To recharge, simply pop it out the magnetic cradle and connect it to a USB-C plug.
Illuminating information
The stunning display means your shower controls, settings and clock with timed pre-sets are always clearly visible.
Personalised experience
With the Mira Shower App, your perfect shower literally runs itself. Choose from a menu of settings or create customised experiences for everyone, and every moment.
Eco smart. Water savvy.
Mira Platinum has several features to let you conserve water and energy, including showing your water usage and timing your shower in Eco mode.
Specification
Temperature control
Thermostatic temperature stability with digital intelligence
Digital user interface with temperature display
Maximum temperature setting for increased safety
Variable flow control
Easy to fit and maintain
Supplied with a 3 pin power plug, reducing the need for complicated wiring.
Rear fed fittings option available wall mounted installations
Push fit isolators
Wireless User Interface
Long life filters
For your customer
Award winning Mira 360 showerhead with 4 unique sprays
Large 250 mm deluge head
Connected Mira app offers secondary control and remote operation
User adjustable temperature and flow pre-sets using the Mira app
Additional wireless remote control sold separately
Connect to your smart home