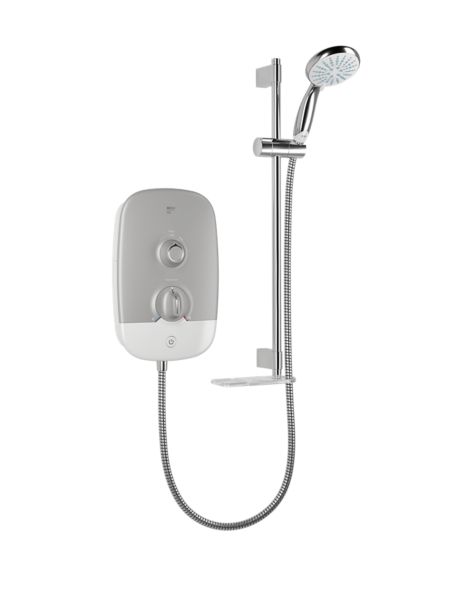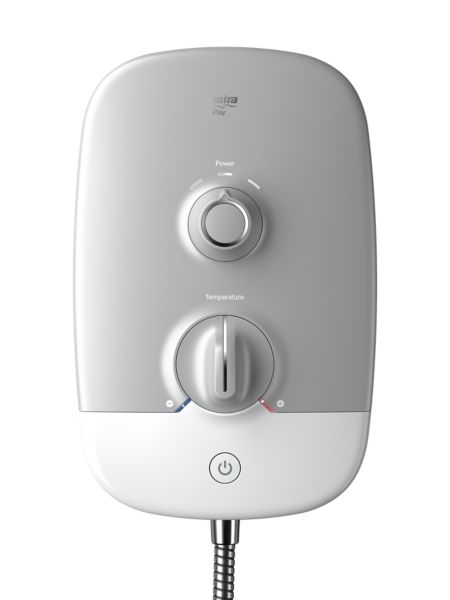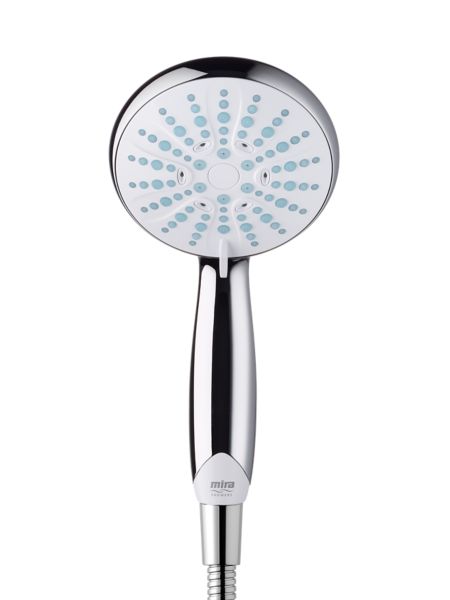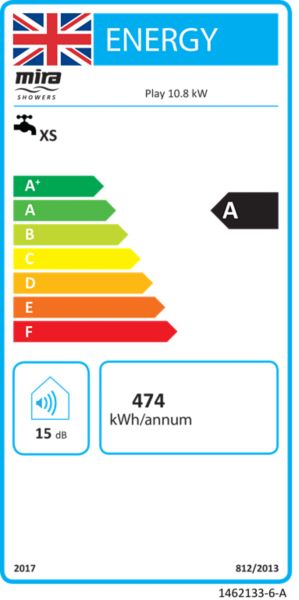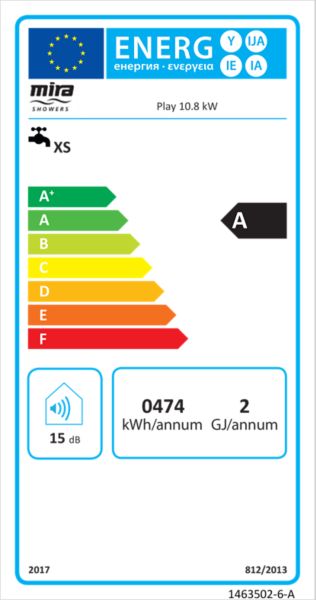 2

Year warranty

Cold Mains
An affordable, stylish electric shower with easy to use controls.
Find out more
Product No:

1.1895.003
Looking to replace your shower?
We're here to help you choose the ideal Mira shower replacement – and we can fit it, for just £110, too. Simply select, book and leave the rest to our experts.
1. Confirm your existing shower
We'll help identify your current model
2. Choose your new shower
Find the perfect replacement for your space
Features
Stylish design
Contemporary aesthetic to enhance your bathroom.
Simple settings
On/off push button for ease of use, with choice of 3 flow settings. Shower on demand.
Greater coverage
Large 4 spray handshower with rub clean noz-zles
Longer-lasting shower
Mira Clearscale™ technology reduces the build-up of limescale by up to 50%, for a longer-lasting, better performing shower
Ultimate flexibility
Flexible fittings for easy installation and ad-justment, helps to cover over existing screw holes for the perfect finish.
Eco function
Eco setting helps you save water and energy.
Specification
Temperature control
Pressure stabilised temperature control
Easy to fit
Left-hand water and cable entry points
Adjustable slide bar fits over holes left by previous shower kit
Easy to service
Easy filter access
For your customer
Separate power and temperature controls.
Push button on/off
Three power settings
Mira Clearscale™ reduces limescale by up to 50%
110mm 4 spray showerhead with rub-clean nozzles
Longer life, greater performance.
Enjoy the reassurance that your new electric shower will last up to 50% longer. With our patented Mira Clearscale™ technology, your shower will last longer and perform better.
Sleek design.
With Mira Play, style meets performance. The two distinct finishes add a touch of class to your contemporary bathroom.