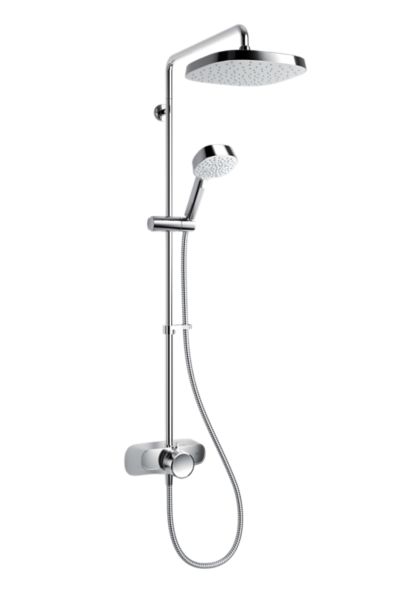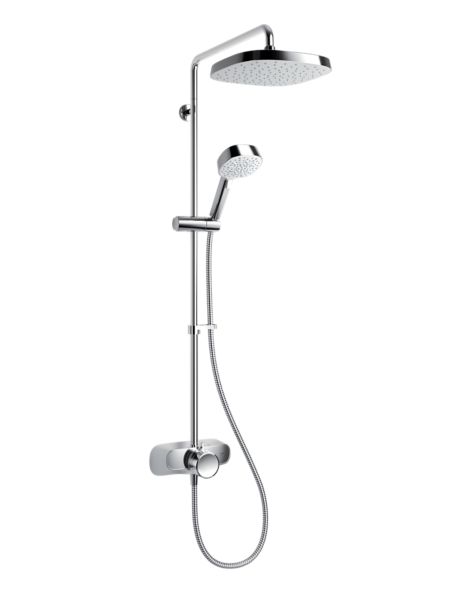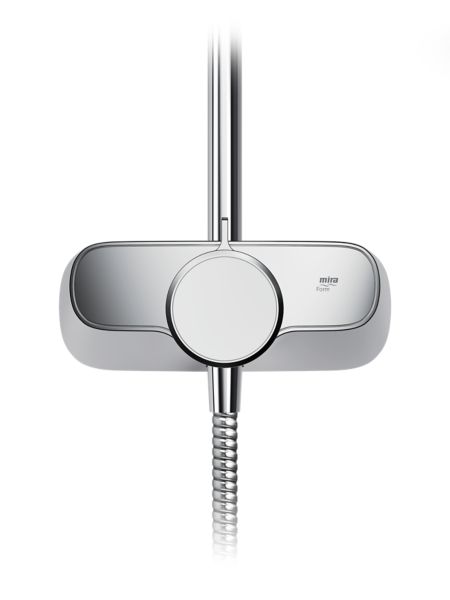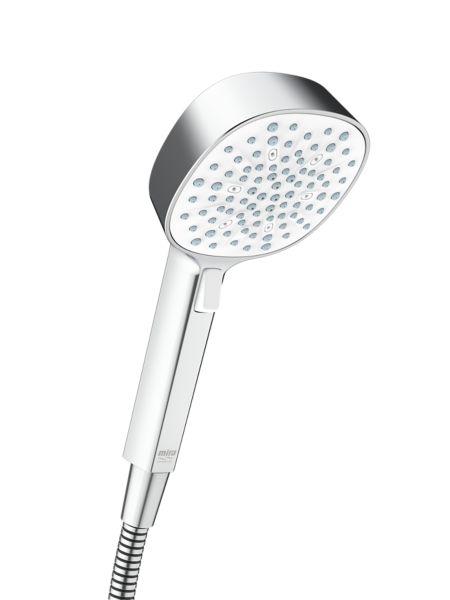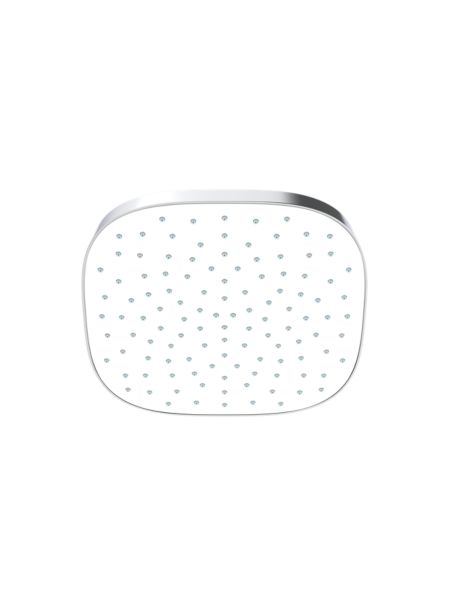 Mira Form Dual
Dual Outlet
5

Year warranty

Suitable For All Systems
Mira Form delivers the ultimate in flexible retrofitting. It's all thanks to a set of unique Multi-Fit design features that enable it to cover 95% of concentric mixers from 110-153mm. These include adjustable inlet connections to adapt to existing 15mm pipework, adjustable slide bar brackets so you can re-use existing fixings, a telescopic deluge kit for perfect positioning, and a unique valve shroud design that neatly conceals all existing pipework. It simply slots into place as if the previous mixer shower had never existed. No Fuss. No worries. No problem.
Find out more
Product No:

31983W-CP
Looking to replace your shower?
We're here to help you choose the ideal Mira shower replacement – and we can fit it, for just £110, too. Simply select, book and leave the rest to our experts.
1. Confirm your existing shower
We'll help identify your current model
2. Choose your new shower
Find the perfect replacement for your space
Features
Multi-Fit Mixer
Mira's unique mixer design has adjustable inlet connections that retro-fits 95% of concentric mixers with 110–153mm pipe centres.
Quick-fix slide bar
Slide-bar ends adjust to let you fit the Mira Form in old fixing holes. For added speed and convenience.
Height adjustable deluge kit
Upgrade to a deluge overhead shower with Mira's unique height-adjustable slider. Allowing up to 200mm of variation, it's the perfect fit for every space.
Perfect finish
The valve shroud design covers up all connections and fixing holes. For a perfect finish – without any snags
Complete coverage
A generous 660mm slide bar lets you replace most mixers on the market using existing fixing holes. No mess. No hassle.
Swing-arm deluge head
The arm of the deluge overhead moves left and right. So even if you need to install the slider bar off-centre, the flow can still be centralised over the shower area.
Durable, high-quality materials
With a stainless steel backplate and quality chrome fittings, Mira Form is designed to ensure long-lasting style and showering performance.
Specification
Temperature Control
Thermostatic temperature stability
Maximum temperature setting for increased saftey
Easy to fit and maintain
Multi-Fit fits over 110-155mm pipe centres
Suitable for replacement of a previous mixer valve using existing olives, compression nuts and pipe concealing plates
Suitable for rear fed 15mm compression connections (Not suitable for 3/4" Bar valve replacement)
Valve shroud design covers all previous fixing holes and water entry points
Single Outlet includes generous 660mm adjustable riser rail, makes use of existing fixing holes when replacing other showers.
Easily upgrade to dual outlet, with telescopic riser rail with 250mm height adjustment
Easy to service
Large, long life-filters and replaceable cartridge
For your customer
One control for on/off and temperature
4 spray, 11cm showerhead with push button mode change and rub clean rubber nozzles
1.25m anti-twist, easy clean hose
Swivel action deluge arm for perfect deluge positioning when in use
The effortless, seamless upgrade.
Effortless, seamless upgrade
Mira Form's unique multi-fit mixer has adjustable inlet connections. So it can replace almost any mixer shower using the existing pipework. Just like that. ​
Drench your senses​
Upgrade to Mira Form Dual for the option of a large 250mm overhead. For ultimate drenching indulgence.​
Smart Storage​
The clever valve design features a flat surface with ample space for soaps and shampoos. Perfect for a clutter-free shower space.​ ​